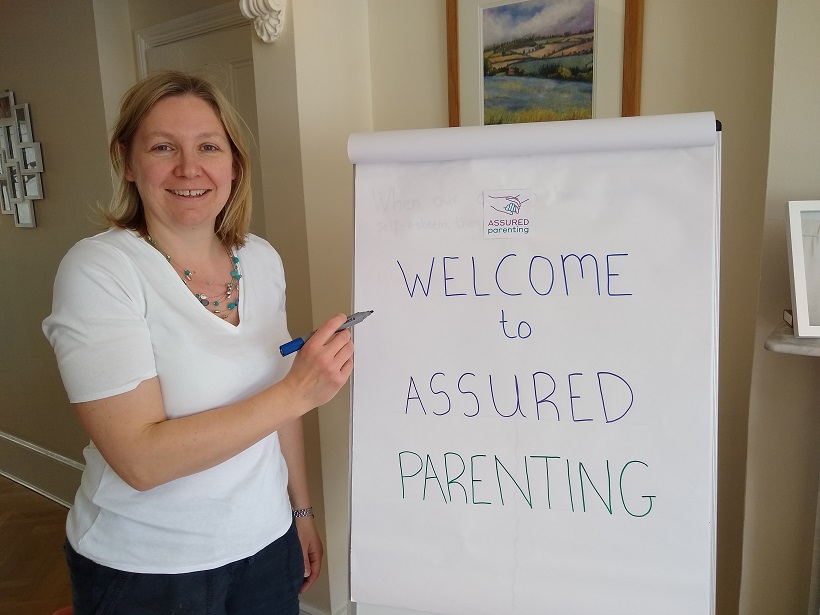 I am a certified Parent Practice Educator who teaches The Parent Practice's flagship Positive Parenting Core Skills Course.

What you'll learn in a nutshell
My course will help you move from being driven insane by your children's behaviour and feeling cross, upset and guilty, to getting your children listening to you and behaving well. Your household will be a calmer and kinder place.
You will do this by learning in detail about the magic of descriptive praise; emotion coaching; rules and rewards and positive discipline. This all helps you get your children co-operating with you, taking responsibility for their own feelings and actions and improving their self-esteem and emotional resilience.
POSITIVE PARENTING TASTER EVENT VIA ZOOM
Thursday December 8th 8:15pm - 9pm
Positive parenting can make a huge difference to all families and now more than ever families need to know how to support their children's mental health effectively as have and continue to live through Covid.
This Zoom session is your chance to find out about positive parenting.
Every child can benefit from their parents learning these skills to help them journey successfully though life, both emotionally and academically.
Every parent can benefit from learning these skills to keep their family calm and heading in the direction they always hoped for.
This is a very informal session. Zoom in with your for beverage and snack of choice and a chat with me to learn more about positive parenting.
Book a free place by clicking the link below:

Positive Parenting Core Skills Course Dates
This course runs on Zoom on Thursday evenings
Start date: 13th January 2022
Last class: 10th February 2022
Time: 7:30-9:30pm
Cost for 5 week course with emailed handbook: £220
Cost for 5 week course with printed, bound handbook: £250
Paying in installments is acceptable by prior arrangement
I only take small numbers on my Core Skills Course which means you get a lot of my time and attention and you can bond with your group.

"I should have done your course when the children were younger"
- Penny (children aged 11 and 8)
"Before I took your course I had no idea how much I would learn and how much it would help our family life"
- Emma with I and G (9)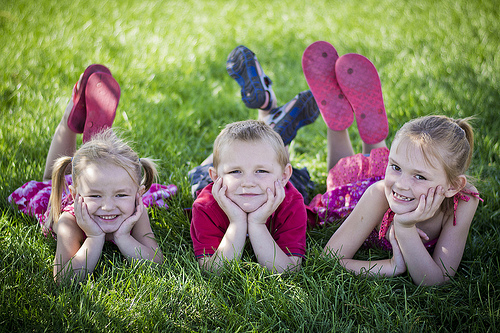 " There is something to learn for every parent on this course. It has transformed my mornings and I feel I have the tools to get the best out of my children. Teaching them to be independent and encouraging them to do what they can to help make family life more harmonious!
- Maria - S (7), A (5) and M (3.5)
Core Positive Parenting Skills - the details:
Building Self-Esteem in children
My whole core skills course supports you to help your children have strong self-esteem, good mental and emotional well-being and to be resilient in the face of adversity.
Week 1 - Descriptive Praise: - Helps you get your children's co-operation, encourages good behaviour and builds their self-esteem
Week 2 - Emotion Coaching: - Teaches your children to manage emotions like anger and builds connections and communication between you
Week 3 - Setting Up For Success - Makes your home life more peaceful and less stressful by preparing children
Week 4 - Values, Rules and Rewards: - Gets you thinking about your family values, boundaries for your children and how to use rewards sensibly
Week 5 - Positive Discipline: - Helps you maintain high standards of behaviour and deal with misbehaviour positively
Who are my parenting courses suitable for?
My Assured Parenting courses are suitable for anyone who spends time raising children or working with them.
It's so easy to think we should just be able to raise our children without help. We ask for help to have our children by attending childbirth classes and I am certainly taking my puppy to dog training classes. There is so much I can help parents with. I can give you a roadmap with the tools you need to raise your children in a kind, happy an and positive home environment.
The course has been developed by experienced parenting practitioners and is based on the latest research in psychology and neuroscience as well as years of practical work with thousands of families.
"I think before the course I thought it was expensive. Now I think it's good value!"

- James - R (4) and R (2)
Applied Positive Parenting Skills:
Once you have completed your Core Skills course you can learn the applied skills with me
Week 6 - Developing independence and encouraging good habits; learning to parent your child and their temperament effectively; helping your child to understand themselves, be self-reliant and have confident life skills.
Week 7 - Fostering good relationships between siblings and friends; encouraging social skills and positive relationships and learning to resolve conflict harmoniously.
Week 8 - Building self-reliance in children; learning how to be authoritative without being controlling and using positive discipline to encourage teachable moments
Week 9 - Keeping Calm: tapping into your positive parenting skills in explosive moments! Understanding your children's 'ages and stages' of development so you can have realistic expectations.
Week 10 - What to do when your children push your buttons: helping you learn to recognise and deactivate your buttons, so that when your children 'push your buttons' (and they always know just how to!) you can react appropriately.
Positive Parenting Monthly Membership Group
I also run a monthly membership group for those who have graduated from the courses to help you keep your skills fresh and up to date. Please email me at info@assuredparenting.co.uk for more information about this
---
Please do get in touch with me if you would like bespoke parent coaching or have any other questions.
If you would like to come to a taster class, you are welcome to. Numbers are limited for this so please email me on info@assuredparenting.co.uk
Image credits to: enduring essence and Victor Panlilio