There are only 5 places available on my course. The small numbers means you get individual attention and can learn from each other. The courses are run in a safe environment at my comfortable family home in Beckenham.
COURSE DATES
This course runs from 7th June 2019 to 5th July 2019. Fridays 9:30 – 11:30am in Beckenham.
The cost will be £176 instead of the usual £220 if you have a special offer code with 20% off. Please enter all discount codes at the checkout.

Parenting Skills taught
My parenting course covers essential positive parenting skills:
Module 1 - Descriptive Praise: how to build positive connections with your child; to encourage good behaviour and build self-esteem.
Module 2 - Emotion Coaching: helping children manage their emotions effectively and seeing the importance of the emotional connection between you and your child; encouraging communication and good behaviour.
Module 3 - Setting up for Success: making home life more peaceful by preparing children; how to reduce stress in your home.
Module 4 - Values, Rules and Rewards: how to define your family values and discuss family rules that will encapsulate them; being consistent with rules to gain co-operation while preserving your child's uniqueness.
Module 5 - Positive Discipline: how to understand your child's behaviour, and respond positively to it; teaching your child to problem solve and take responsibility for mistakes while building self-esteem.
Who are the parenting courses suitable for?
My Assured Parenting courses in Beckenham are suitable for anyone who spends time raising children or working with them. Parents, step-parents, grandparents, aunts and uncles, nannies and childminders will benefit from learning these positive parenting skills.
It might seem odd to you to take a parenting course as many people assume that they should just be able to parent well naturally. The course has been developed by experienced parenting practitioners and is based on the latest research in psychology and neuroscience as well as their years of practical work with thousands of families. When this is applied to parenting it can make a world of difference to helping children behave well and keeping families calm.
---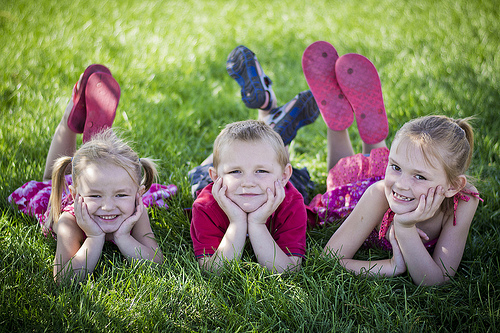 My 10-week positive parenting course covers the key aspects you will need to be the parent you want to be and to bring out the best in your children. It will give you in depth training in the core skills to help you transform your family life.
The 10-week course covers:
Module 6 - Developing independence and encouraging good habits; learning to parent your child and their temperament effectively; helping your child to understand themselves, be self-reliant and have confident life skills.
Module 7 - Fostering good relationships between siblings and friends; encouraging social skills and positive relationships and learning to resolve conflict harmoniously.
Module 8 - Building self-reliance in children; learning how to be authoritative without being controlling and using positive discipline to encourage teachable moments
Module 9 - Keeping Calm: tapping into your positive parenting skills in explosive moments! Understanding your children's 'ages and stages' of development so you can have realistic expectations.
Module 10 - What to do when your children push your buttons: helping you learn to recognise and deactivate your buttons, so that when your children 'push your buttons' (and they always know just how to!) you can react appropriately.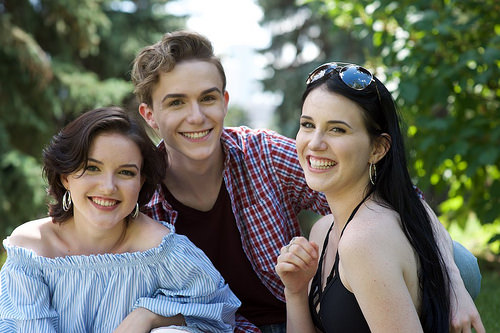 Image credits to: enduring essence and Victor Panlilio