Non-material rewards
---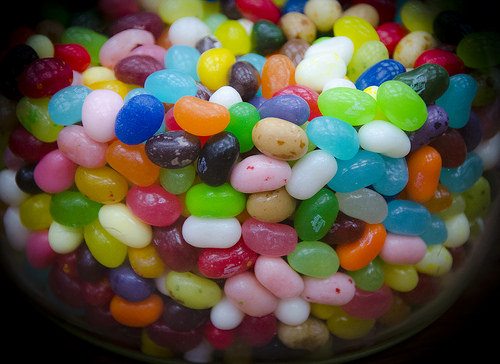 One great problem that many parents face is how to reward their children without facing a huge financial drain in the form of ever more toys, and without adding to their children's sugar load. While chocolate buttons are fine for potty training, as children grow older it gets harder to think of how to reward them, and yet, no matter how old your child is (or even your partner!) everyone likes praise and rewards. Following on from my previous blog about descriptive praise, and the pasta jar… what do you reward a child with when they get to the top of the pasta jar?
The best reward in any family, for the children at least, is usually time spent with their parents. Ask your kids what they would like to do with you, or what would be most fun for them. If they're anything like my son, and say, lets go to Legoland (!) gently redirect them and suggest that those are very special treats and that every day rewards should be things that can be created with the things you have around you in the house or the great outdoors. Many families enjoy a bike ride together or a play in the park. In the winter time we like nothing more than playing board games in our family so I thought I would finish this blog with a list of the 5 board games we love - just in case you need some inspiration.
ps - my son's latest choice for his reward for filling up his marble jar (I use marbles not pasta as that's how I started out with him when he was little) is to eat jelly in the bath! The limit to a reward for your child is only as limited as your and their imaginations! Another favourite of his is going down the garden in the dark with a torch!!!
HERE ARE MY 5 BOARD GAME RECOMMENDATIONS in no particular order:
I hope you find some inspiration here for non-material rewards for your children and enjoy some of these board games. Do let me know by commenting on Facebook, Twitter or Instagram if you have any games or non-material rewards of your own to add to this list. Wishing you all a very Happy New Year. Sam
Image credit: Javcon117