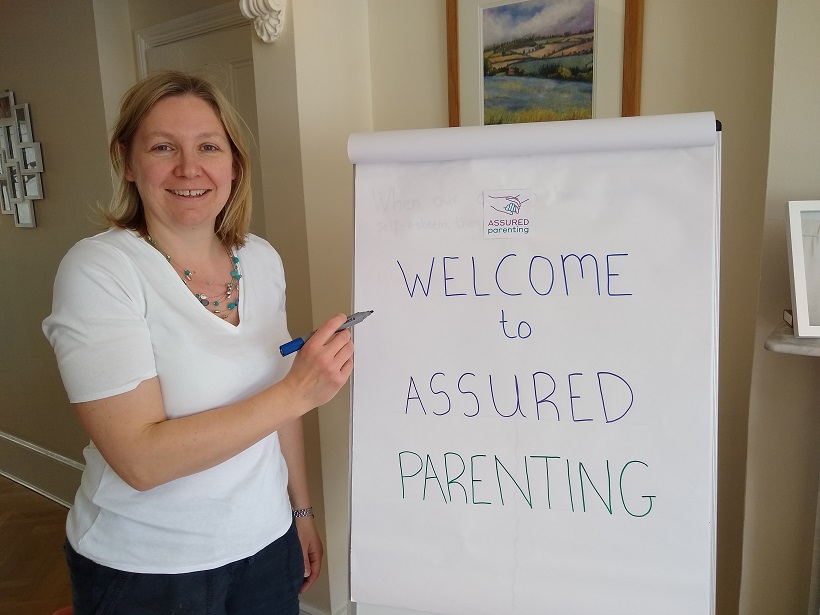 -————————————————————————
PAYING IN INSTALLMENTS IS WELCOME - PLEASE EMAIL ME FOR DETAILS
FREE TASTER EVENT
Tuesday 9th February 8:00-9:00pm
Come and find out about positive parenting and how every parent can benefit from learning these skills to help their children journey successfully though life, both emotionally and academically. Learn how to bring out the best in your children and keep harmony in your home.  Learn how to ensure your kids have a robust self-esteem as children, in their teen years and in their futures.
This is a very informal session. Drop in for coffee, cake and a chat with me to learn more about positive parenting. I will do a talk at about 9:45 so make sure you're here for that.
All tickets for the guest list on the last one of these went in one weekend so do get your ticket quickly if you would like to attend.

-—————————————————————————————–
Thursday Evening ZOOM course weeks 1 - 5:
This course runs on Zoom on Thursday evenings from 25th Febuary 2021 to 25th March 2021 from 7:30 - 9:30pm (times may vary slightly depending on participants needs)
The 5 week course costs £219 and for 2 parents booking together £199 each.
The full 10 week course costs £420 and for 2 parents booking together £400 each.
Paying in installments is acceptable by prior arrangement

-————————————————————————————–
Wednesday Eveing ZOOM course weeks 6 - 10:
This course runs on Wednesday evenings from 24th February 2021 to 24th March 2021 7:45pm - 9:45pm.
The cost to ZOOM into one module is £50 for parents who have already taken weeks 1-5 and for 3 modules it is £135.
This course costs £219 and for 2 parents booking together £199 each. Face to face this would normally cost £220 and £200 each for two parents/carers booking together.
If you are continuing with the course from having taken weeks 1 - 5 the cost is £199.

-———————————————————————————-
Drop in refresher and top up session
This is for those who have taken my positive parenting course and would simply like to discuss any problem areas or revisit the skills I taught as well as learning some new techniques to help them.
Thursday 26th November 8pm - 9pm or 9:30pm depending on numbers
You can email in advance with any questions you have and I look forward to seeing you again :-)

-—————————————————————————————–
"I think before the course I thought it was expensive. Now I think it's good value!"
James - R (4) and R (2)
"I can see that it's worth £220!"
Moona - H (7)
-—————————————————————————————
More courses will be run, including evening classes, so please do get in touch with me via email or phone for further information. If the times of these courses do not suit you please do get in touch with me so we can discuss other options such as evening classes, classes arranged by you with a group of friends at your home or private one to one sessions.
If you would like to come to a taster class, you are welcome to. Numbers are limited for this so please email me on info@assuredparenting.co.uk